Master Plumbing Systems has built a long and loyal list of clients through reliable and perfected services. Our dedication to resolve any plumbing issue appropriately has been appreciated by customers all over St George, UT. We value trust and provide honest and accurate estimates. We plan every project with precision and focus on vital details in order to complete the job with maximum efficiency and quality.
Any kind of pipe damage alters the way you and your family live. Master Plumbing Systems conducts business in a manner which gets things done fast so you can go back to normal life as soon as possible. Our prices are affordable and allow you to get us started on repairs immediately after we come to an agreement.
We will reduce your stress by answering questions and concerns and by keeping you updated during the repair process. Whether it is a large or small project, you can expect us to stay in contact every step of the way.
Master Plumbing Systems can also repair your solar water heater, tankless water heater, radiant heating systems, and electric or gas water heating systems. We are versatile and able to work on any kind of plumbing system. Call to see how our experts can help you.
MR. BRAD BAKER
President
I am the president and Master Plumber of Master Plumbing Systems and have been licensed in the plumbing industry since 1996. My mission is to conduct my business in a way that you will choose me to be your plumber for life. I try to hire the best employees to help me accomplish this mission. I provide them with training and resources to provide you with expert design, quality product, and excellent service. Areas of expertise include Plumbing new construction (residential and commercial), polybutylene water pipe replacement, radiant heat systems, tankless water heaters, hot water circulation, water filtration, water softeners, gas piping, maintenance programs, and all service and repair. Plumbing is not a glamorous trade but it has always allowed me to provide for my highest priority – my family. Some of my interests include world travel with my wife, going to Lake Powell for boating pleasure, pickleball, 4-wheeling on Paiute Trail, mountain and road biking, scuba diving, and of course – fine dining! I would love to be your plumber for life.
AMBER BODELL
Office Manager
I've been with the company since July 2017 but have been in the plumbing industry since 2007. I take care of the day to day operations of the company and help keep it running like a well oiled machine. My main area of expertise is helping customers with their plumbing fixtures. I was previously a showroom manager at one of the local plumbing supply houses and know that building a new home or remodeling an existing one can be an overwhelming challenge. My goal is to make the process run smoothly and be as painless as possible. I am a married mother of five beautiful children. I love working for a company that allows me to do what I enjoy but also still have time to devote to my family. In my spare time I love to read, go to Lake Powell, see new places with my family, and listen to music.
DON ARGANBRIGHT
Journeyman
I started plumbing in May 2001. I specialize in faucet service and water heater troubleshooting. I have been doing service and construction work for many years and have seen just about any problem that you can think of. In my spare time, I enjoy painting, sculpting, hiking, and boating. I am also an active member of The Church of Monday Night Football.
Austin Beecher
Journeyman
I have been with Master Plumbing Systems since 2013. I am a commercial and residential Journeyman and specialize in new construction. I really enjoy working with my hands and getting things done right! I am married to the girl of my dreams and have three amazing children. We enjoy exploring the mountains, dirt biking, and reading stories together. In my spare time, I enjoy solving a good Sudoku puzzle–which is maybe why I like plumbing so much. With plumbing, there is always a puzzle to solve. Let me be your plumber for life!
Kyle Baker
Journeyman
Kyle is a St.George local with over 5 years of plumbing experience. He is a commercial journeyman who loves doing good, clean work. His goal is to make sure your home is built correctly so you can live worry free. Kyle lives in Ivins with his wife and their dog. In his free time, he like to fish, use his smoker, go shooting, and do home projects for his wife. Kyle and his crew currently hold the record for the fastest under water toilet assembly at our annual plumbing Olympic Games. Kyle is here to take of your plumbing work, so you don't have to!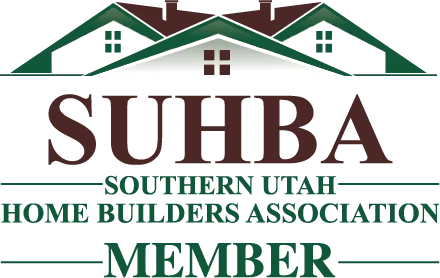 Have a question? We can help.